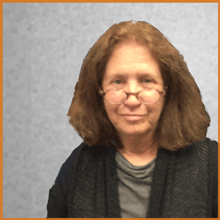 I am a psychologist practicing in Toronto. I began my professional career as a teacher, first of very young and then older children, and then of teachers and day care workers. I found that my interest was in personal development more than academic skills. I wanted to help people to be mentally healthy and happy. I moved from education into psychology, focusing on psychological research at Columbia University and later on clinical work through the University of Toronto. My first practicum patient was meant to be something fairly simple and straightforward – an assessment of learning style – but turned out to involve intense emotional and behavior issues that required crisis intervention. I became open to work with the more extreme kinds of problems that can emerge, as well as the more common issues that can interfere with so many of us.
Registered with the College of Psychologists of Ontario
Education and Training
In addition to clinical work, I am involved in professional presentations.
Presentations on Film
The Florida Project: Rage and Child Protection Among the Marginalized. Toronto Psychoanalytic Society, April 2019.
Evil, Trauma, Post Traumatic Stress: Martha Marcy May Marlene. Toronto Psychoanalytic Society, 2014. [Read Online]
Love in a Time of Anxiety: "Hiroshima Mon Amour". Melancholia and Narcissism. Toronto Psychoanalytic  Society, Jan. 2014.
Moral Choices in the film "Bandits": When Rules Need Not Apply. Toronto Psychoanalytic Society, 2013.
Sibling Sexuality: Displaced Hostility and Nurturance in Bertolucci's "The Dreamers". Toronto Psychoanalytic Society, 2012.
Ambition and Shame: Narcissism in the film Capote. Toronto Psychoanalytic Society, 2010. [Read Online]
Attachment Theory & Existentialism in Bertolucci's The Sheltering Sky. Toronto Psychoanalytic Society, 2009. [Read Online]
Literature as Transitional Space: Transformation in "Balzac and the Little Chinese  Seamstress". Toronto Psychoanalytic Society, 2009.
Other Presentations
What teens need and what is possible.  Mental Health Tune Up 2002.
Attachment and Teens with a Particular Look at Suicide.  Mount Allison University Psychology Dept.  Oct. 2001.
Working with Mental Health Issues with Young Offenders: a series of workshops for The Ministry of Social Services.  2000 – 2001.
Why Attachment is Important.  Psychology in Everyday Life Conference. Nov. 1999.
An Inquiry into Freud's Early Clinical Mistakes. OPA Convention.  Toronto, 1998.
Working Intersubjectively with Borderline Patients. OPA Convention.  Toronto, 1998.
A Practical Approach to the Attention Deficit Patient. Integrating Psychodynamic and Neuropsychological Orientations. OPA Convention. Toronto, 1997.
Current Psychoanalytic Research.  OPA Convention.  Toronto, 1997, 1996, 1995.
Severe Psychopathology in Children:  Borderline Psychosis and Autism. OPA Convention.  Toronto, 1995.
Depression, Attachment and Adolescent Suicide.  OPA Convention.  Toronto, 1994.
Multiple Personality Disorder. OPA Annual Convention. Toronto, 1994.
Maternal Sensitivity. OPA convention. Toronto 1993
Maternal Sensitivity:  Intergenerational and family effects. Home County Attachment Conference.  London, Ontario. July, 1993.